EDITORIAL NOTE: There are affiliate links in this blog post, which means I get a little cash money bonus when you sign up for something through my link. Don't worry! It costs you nothing extra to use my affiliate link, and I would never share something with you that I don't enthusiastically love, myself.
If sales is like the climactic, consensual experience of intercourse, then marketing is the cheeky, flirty foreplay part of the relationship journey.
"Marketing" can happen a lot of different ways – but today I want to focus on the facet of marketing that has the highest potential impact on your sales numbers: Your Email Marketing Strategy
A lot of folks want to act like email marketing is sooo 1999; why bother when you've got TikToks going viral every other week & your IG Story Viewers are always on the rise?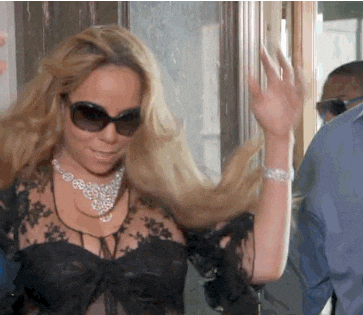 Welp! There are a couple of great reasons why you need to tighten up your email marketing strategy:
You don't own your social platforms & could wake up tomorrow to find your TikTok has been deactivated or your IG has been removed.

Email marketing is your insurance policy.



You might have a lot of people's attention (which is GREAT!) – but are they converting? Or are they hanging out, soaking up your genius, and waiting for the next free thing you do? (Or worse, sliding into your DMs asking to "pick your brain" 😩)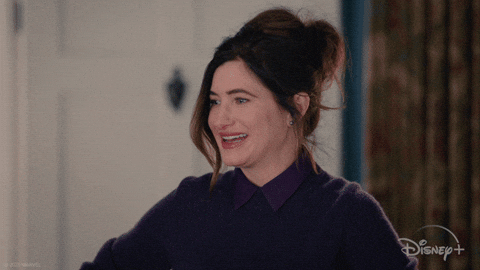 Listen up, Biz Bestie! The people who are on your email list are the ones who've "swiped right" on you – but that doesn't automatically mean they're DTF 😜
Now they need to get to know you better to figure out if they want to say yes to that date you want to take them on (aka whatever you're selling right now!)
Read on to learn how you can make this ONE tweak to your email marketing strategy to warm-up new subscribers & ETHICALLY prime them for a sale:
What is a Welcome Sequence?
A welcome sequence is a series of emails that are automatically triggered to send when someone drops their info into your Opt-In Form.
We've talked about the Customer Journey before; the person who's opting in is what we'd call an "Insider," or maybe even a "Shopper" – your welcome sequence is designed to gently guide them through that journey, hopefully all the way to the sale!
In the most basic sense, your welcome sequence is an automated sales conversation.
It should introduce you and your brand to the reader, offer value and insight that is unique to your offer(s), and ultimately give them a better idea of whether or not you're the right person to help them solve x problem at this time.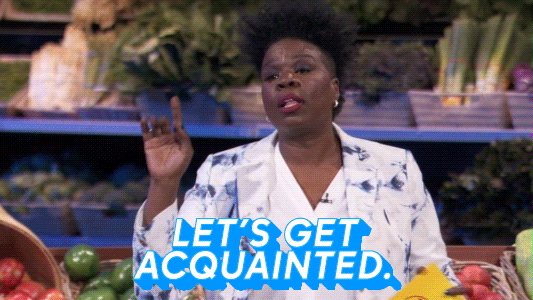 When you have a good welcome sequence implemented in your email marketing strategy, you'll find that people you've never even seen or spoken to before are converting – not just names you're already familiar with.
This is because your welcome sequence enables you to nurture as many people as you can encourage to drop their email in that box, all at once (in perpetuity!) – by sitting down to do this one thing, one time.
Oh, I can hear the hesitation already:
"But Fani! Automation?? Triggers?? This all sounds super complicated. I'm not an email marketing expert. Will I have to hire someone to figure this out for me?"
I can't speak for everyone… but I happen to think email marketing has never been easier – IF you use the right tools to make it work.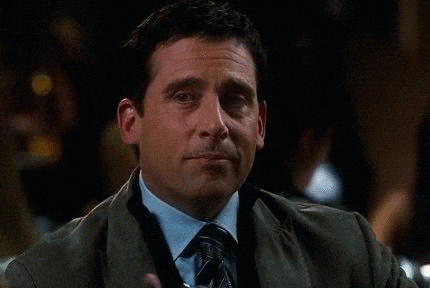 Let me show you how my Welcome Sequence is set up inside my fave email marketing platform, FloDesk!
How does a Welcome Sequence work?
Depending on the email marketing platform you're working with, the process of setting up your welcome sequence can look very different.
For me? Choosing an email marketing platform comes down to a couple of key factors:
Is this affordable?

– I love FloDesk because the price NEVER changes, no matter how big you grow your list.

Is this easy to use?

– FloDesk's email editor is literally drag-and-drop, and the backend management is minimal & simplistic in design

Is it pretty?

– FloDesk has built-in templates for creating the aesthetic you want, and it's easy peasy to make a template fit your brand's look/feel
So if you're using FloDesk like me, you can follow along with these next couple of steps to see exactly how the "nuts and bolts" of this email marketing strategy are set up.
Step #1 – Create two new Segment Tags: an Opt-In Tag and an Offer Tag
The Opt-In Tag will be used to identify people who have downloaded your freebie, signed up for a wait list, etc. You should also create a second Tag for folks who buy your Offer, as this will become important when we're building out the sequence.
You can link your new Opt-In Tag to a Form later when you're ready for people to sign up. For now, we need it to build the Workflow (this is what FloDesk calls a sequence or automation).
Step #2 – Set up Workflow
The Workflow is where you'll map out the journey people take as they go through your welcome sequence.
Take a look at the image below, & notice that there are a couple of moments for folks to say YES to your Offer – or keep going in the sequence.
By the end of your workflow, subscribers will have gotten to know you & your offer a little bit better – and if you know your ideal clients well enough to write a welcome sequence that speaks to the heart of what they want, you'll have their attention, at the very least.
Step #3 – Create a new Form for Opt-In Segment
Now that your Welcome Sequence is ready to rock'n'roll, you can create a Form and set it up so folks who enter their info will be tagged with the Opt-In Segment – et voila!
They'll be automatically funneled into that Workflow 🤗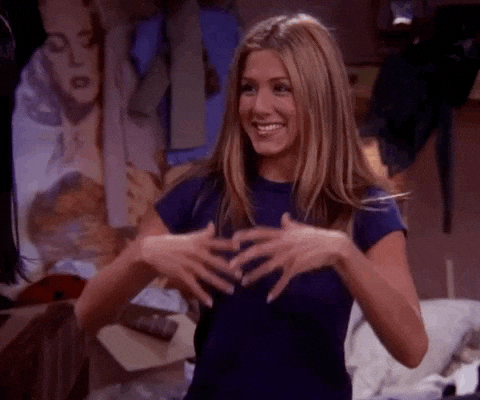 Okay, so the actual steps of getting your email marketing strategy together might not seem so scary anymore… but what exactly should you be writing in those emails?
Let me break that down for you really quick!
What goes inside a Welcome Sequence?
Every marketer has their own style, so I won't say there's One Right Way™ to write your welcome sequence – but I'm a quality > quantity kind of marketer, myself.
That means each email in the sequence has a specific purpose, with the ultimate goal of warming the reader up for me to sell them something I'm offering.
Here's a quick overview of my own 7-Day Welcome Sequence:
Email #1 – The Confirmation Email
Deliver the freebie and introduce yourself. We're going to assume that this person doesn't know you or your story at all, so we'll begin there. It doesn't need to be every single detail – our biggest job here is to give this new warm lead a brief look at your background and how this flows into your Mission.
We'll end the email with a PS that includes a CTA to reply back to let you know they received your Opt-In.
Email #2 – F*ck What They Said
In this email, you'll be holding up a misconception about your industry and throwing it in the trash. You call out a point out the pain your lead is experiencing (without salting their wounds! We can acknowledge without poking at it) – to give you an opportunity to propose a solution.
We want to close it out by setting up your reader for the next email, which will follow the same strategy.
Email #3 – F*ck What They Said, Part Two
This is another email following your second one, showing your reader that a belief they've been holding can be replaced with something more empowering.
If you have a case study or testimonial you can use in this email to highlight how your more empowering belief & approach can yield different results, that's even better. (If you don't have testimonials yet, use your own story here!)
Email #4 – The Dramatic Declaration
This is your chance to rally with your reader. Who are you? What do you stand for? Offer some more personal stories here to share why you do what you do. This will give them a chance to develop that know/like/trust factor.
At the end of the email, you might offer a CTA to take the next step in the sales journey (sales page, application, consultation link, etc.) if they're resonating with you & your message.
Emails #5 + 6 – Your Method
The next two emails are all about VALUE. They know where you stand and why you do it; now we want to drive all of that home with a breakdown of your process, so they can see what's really going on behind the scenes, what you're all about, and whether they'd like to continue hanging out with you.
Use client wins as case studies to showcase the results of the work, if possible.
Email #7 – The Transition Email
From here, we want to give your reader a few choices:
Unsubscribe below (because clarity is good!)
Re-invite to take next step (sales page, application, etc.)
Reply back to your email with any questions they might have that they think you could answer in future emails (about the offer, or anything!)
Does this help to clarify what a welcome sequence should look like on the inside?
(Don't worry – if you still need some help, I've got Swipe Copy for you as a Bonus when you snag the Create Your Signature Offer Planner 😉)
What if they don't convert by the end of the Sequence?
Not everyone says yes right away! There may be people following you for weeks, months, even YEARS before it's the right time & the right offer for them.
The Welcome Sequence is like a first date. It's that more intimate, more personal exchange – but it doesn't always mean they'll be ready for date two (or a ring) after that first date.
What it DOES usually mean, almost 100% of the time – is that anyone who makes it through to the other side is a solid potential customer someday. They're into you, they dig the energy, and they want to stick around for more.
So don't drop them after that Welcome Sequence! You're still in the "courtship" phase!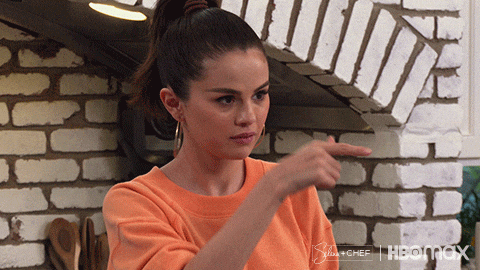 Keep nurturing the relationship, bestie! That's your number one job. Keep showing up, keep being present, keep building that know/like/trust factor with your subscribers.
Sending you all the best lead gen & sales vibes until next time 😏
Need some help putting together a mouthwatering Offer & an Opt-In for this Welcome Sequence Sandwich you're whipping up? Look no further than this 40-page PDF planner!
Need some biz besties to help you brainstorm your Offer & hone your lead generation and email marketing strategy? Boy, have I got the spot for you!
---