"Make a list of 100 people you think would be great clients, and message each one. Try to get on the phone with as many as you can, and don't get off the phone until you get a firm yes/no!"

Every marketing bro with a degree in Hustle Culture
Bleh. No, thanks!
How many times have you heard this basic AF advice when it comes to making more sales in your online business?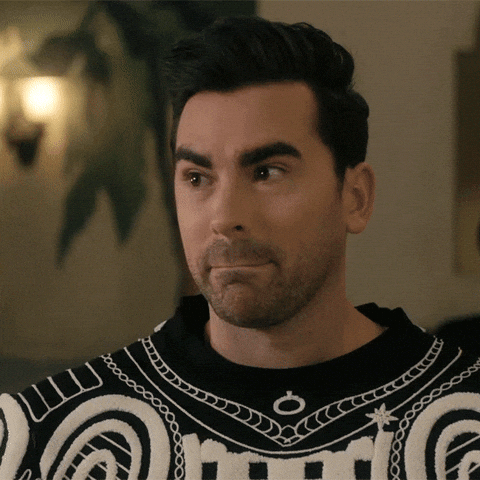 Listen, that may have worked in the pre-internet era – back when people's attention wasn't nearly as divided as it is now.
People don't have time to get on the phone with you. (And honestly, they don't really want to get on the phone with you, either – that's evidenced in the amount of no call/no shows that you see, isn't it?)
They're making decisions faster than that.
Making more sales in your business doesn't necessarily mean having more conversations.
If you want to learn how to get more sales in your online business without having to send hundreds of cold messages or feeling salesy on sales calls – make sure you read through to the end!
You've gotta put yourself out there
Sales is a lot like dating. It's something that requires a certain level of effort, and getting the desired end result is probably not going to happen overnight.
It's emotional and can often feel personal when we're building personal brands. You'll need to develop some emotional resilience, learn how to brush those shoulders off when folks aren't interested, and still beam with pride because you know you've got the goods 😎
But so many times, it's the person who has something AMAZING to offer who's up at 2am Googling "how to get more sales," when the answer is so simple…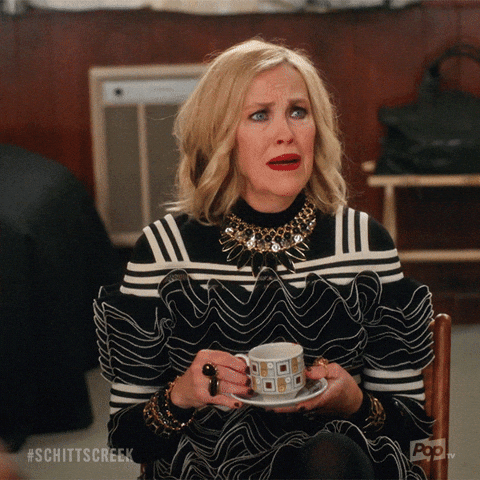 You've gotta put yourself out there, friend! Let's take that dating analogy, and break it down.
Which of these four would-be daters do you think is going to find The One™ first?
#1 – Stella sits on her couch on a Friday night watching romantic Christmas movies (no matter what time of year it is), journal open, writing down all the ideal qualities of the partner she wants to manifest into her life. She orders pizza, scrolls on Twitter for a while, and visualizes her dream partner as she falls asleep. She'll do something similar tomorrow, but with Chinese food instead.
#2 – Molly has signed up for a few of the popular dating apps, uploaded a few pictures, and did the bare minimum necessary to fill out the profiles to get to the part where she can swipe. She opens the apps once or twice a week, swipes a few times, but doesn't really make any connections to anyone. She complains to her coworkers at lunch that dating apps suck, and all the "good ones" must be taken.
#3 – Mary signed up for every dating app in existence and spends most of her time alternating between apps, swiping right on everyone until she runs out of swipes, then goes to another app to do the same thing. She says she's too busy to "get deep" with anyone, and this is the best strategy to get a proposal for marriage on the first date.
#4 – Lucy thought long and hard about what she wants out of life, and the kind of person who's a good match for that. She researched the dating apps before she signed up for any because she wanted to find the ones that her ideal partner would be most likely to be using. When she created her profile, she included info she knew would stand out to The One™ for her, and she knew what to look for when she was swiping to pursue people who seem like a potentially good fit. She logs in regularly, swipes, and has a few meaningful conversations that lead to a few natural dates, until one day… 💍
No judgment, just honesty time: Do you see yourself in Stella, Molly, or Mary at all? Keep reading to learn how to become more like Lucy 💞
You've gotta know who's a good fit & what you bring to the table
It's more than just putting yourself out there, isn't it?
For you to find The One™ – someone who'll commit to you wholeheartedly AND ALSO someone you're excited to commit to, because you'll need to get clear on a couple of things first.
I call this your ✨Vibe✨ & 💰Value💰
So let's talk VIBES: How can you make it clear that your Ideal Client will be comfortable around you?
→ Do you have past experiences in common? Do you dream of the same future?
→ Do you share the same core values? Do you believe in the same things?
→ Do you have similar hobbies or interests?
→ What kinds of things set you apart from your industry peers?
→ What kind of "set and setting" do you create? How do they know this is a safe space for them to be fully expressed?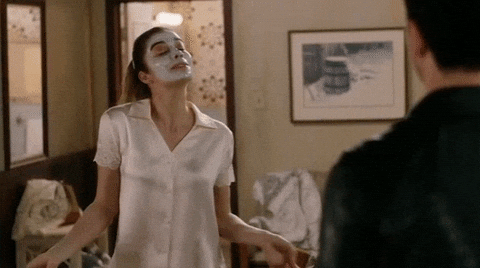 And now, VALUE: How can you make what you're bringing to the table crystal clear, so they know whether or not they want to buy what you're selling?
(Because it's OKAY if they don't, too! Overcoming objections gives "c'mon baby, I KNOW you wanna come home with me. Let me talk you into it." Fucking yikes, right? Don't be that guy, you're better than that!)
→ Are you offering them a desirable outcome (not a state shift) or an unforgettable experience?
→ Are you effectively positioning the offer, so they understand the full potential effects of the outcome available?
→ Are you ethically & transparently communicating who is and isn't a good fit for this offer?
→ Are you showing up regularly to be an example of the effects of this work, or sharing how this work has impacted the lives of others in a tangible way?
→ Are you addressing an immediate need? Is this offer & the results/experience available something that your ideal client is prioritizing at this time?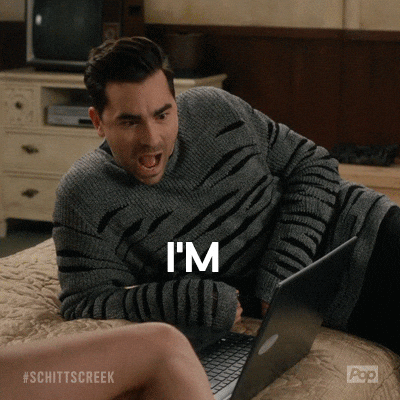 If you want to know how to get more sales in your online business without having to send hundreds of cold messages or constantly be on the phone doing sales calls, the answer is in authentic, transparent attraction marketing.
"But Fani, I show up, I have an engaged audience, and I still feel like my sales suck! Is this a positioning thing or…?"

Maybe you, right now?
Good question! Without knowing you or getting to look at the backend of your biz strategy, I have a hunch – because this is not an uncommon frustration. Keep reading for my answer 👀
You've gotta warm them up first
The way you talk to someone you just swiped on is different than someone you've been on a few dates with, wouldn't you say?
The same applies when you're "dating" your Ideal Client!
Even for a well-established business owner with an audience who's been around the block with you for a while – you're probably not going to see the same kinds of conversions on your Instagram feed posts as you might if you sent the exact same sales copy to your email list.
(Don't argue with me about wanting to have a mailing list – that's another post for another day 😅)
The reason for that is simple: The person reading the email is more interested in what you have to say at this moment, and they've already begun to recognize that they have a specific problem/desire that you may be able to help them solve/fulfill.
The person on Instagram? Might not even know the problem/desire they have CAN be solved/fulfilled. You've gotta warm them up first!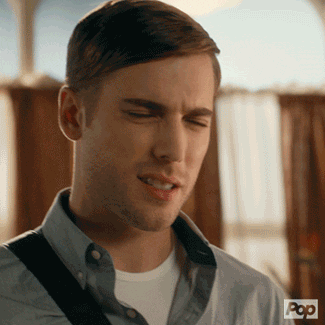 Here's my simplified breakdown of the Customer Journey, regardless of social platform – and hopefully this helps you to see where you should be directing your flirtatious energy & where you should be directing your marriage proposals 😉
Does this visual breakdown help show you how to get more sales in your biz by shifting where you send different messages to different segments of your audience?
Keeping your eyes set on that list of 100 people makes your mind shrink with limitation.
There are billions of people in the world who need the opportunity to see what you're about and if they want to take part in an experience with you.
People will be Followers or Insiders for as long as they feel like it; it's not your job to force people into a new level of their relationship with you (and yuck to that, right?)
You can motivate them by using visceral language, giving strong calls to action, and being clear about what results are available for them – but some people just aren't looking for any kind of commitment…
And that's okay! It's all part of the process.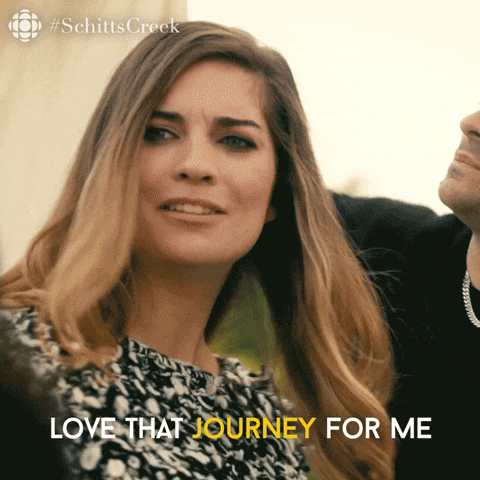 Want to start learning how to put together a juicy Signature Offer your Audience can't WAIT to invest in?
Grab my 40+ page interactive guidebook that breaks down pretty much everything you need to know to create, position, systemize, and launch with ease: The Create Your Signature Offer in a Weekend Planner!
Inside, you'll find 4 impactful sections and over 18 interactive exercises to help you along the way – worksheets, checklists, templates, and more ✨
Did you ❤️ this post? Forward it to your Biz Bestie(s)!
Don't have any biz besties yet? I've got you covered 🤗
Come hang out with us inside The Disruptors Den – my mastermind program for solopreneurs who want to stick it to The Man™ & get paid…without selling out or burning out!
---