If you're still trying to "game the system" by studying the algorithm and religiously following what the social media gurus are telling you to do this week, you're working way harder than you should be to get your content to the right people.
Because the thing about those gurus? They think your goal is just to get ✨social media famous✨ and maaaaaybe start raking in that Influencer coin.
Bestie, that's a reactive – and not to mention WAY insecure – method of trying to get where you want to go!
Instead of trying so hard to get out there and make your content land in front of as many people as possible…
…let me give you three tips on how to create an iconic personal brand that will naturally attract your Soulmate Clients who are into you, want to buy what you're selling, & want to share how awesome you are with all their friends –
– and then I'll hand you my exact 4-Step Process for developing a visual brand that'll knock their socks off 😍
Psst! Don't forget to grab your free brand mood board template at the bottom of this post! 🎁
Tip #1:

Don't worry about what your industry peers are doing.

One of the first things you're told to do when you're in the ideation phase of your business planning is to do market research.

See who's out there doing the same kind of work, what their messaging is like, and how they position the results of the offers they're selling.

Somehow, somewhere along the line for many folks, this translated to: "Go out there and see who's doing well, then imitate them as closely as you can without being accused of copyright/trademark infringement or plagiarism."

Sure – market research has its purposes, but those purposes do not include essentially stealing someone else's brand strategy.
Let me put it this way…
If Pepsi came onto the scene and tried to imitate Coca-Cola's marketing, they would currently be laying to rest in 😇 Brand Heaven 🪦 – along with TAB and RC Cola.
But Pepsi DIDN'T do that.
As advertising (and society, as a whole) rapidly evolved in the 1950s and 1960s with the mass production and distribution of the television, Pepsi tapped into the core values of the era.
While Coca-Cola remained the icon for the USA & tradition, Pepsi was speaking to a youthful, anti-war generation.
Let's compare these vintage Coca-Cola and Pepsi ads, both from the late 1960s.
Notice how the Coke ad is more socially conservative for the time – both white models, the girl with her hair covered, sipping Coca-Colas as they innocently gaze into each other's eyes, sitting in different cars, even. God forbid young people touch each other 🤣
The color red is used throughout, which is likely used to psychologically trigger both the physical experience of hunger/thirst, as well as the emotional experience of passion or courage.
By contrast, the Pepsi ad is more socially progressive for the time – both Black models, the girl with a very chic bob and bright white headband (can it get any more '60s than that?), both with big smiles and faces almost touching they're so close. They're young, they're beautiful, and they look like they're having fun!
Notice how the primary text that reads, "Come alive!" is written in the same yellow as the box that frames the Pepsi logo in the bottom righthand corner of the ad. The color yellow is likely chosen with intention, to psychologically trigger the emotional experience of happiness and optimism. It's also an interesting choice for Pepsi to make because yellow influences the left side of the brain (the more analytical side) – and one might argue that the progressive, anti-war generation might have considered themselves "free thinkers."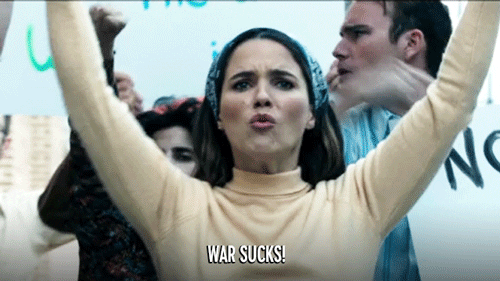 Bottom line: Pepsi wouldn't be considered an icon in its own right today if they'd played the copycat game with Coke back in the 1960s.
Do market research if you want… or don't! I promise, your Soulmate Clients are out there and they're looking for you RIGHT NOW 👀
But before we jump into picking brand colors, let me ask: Do you ever catch yourself falling into comparison with your industry peers? Have you ever found yourself mimicking their look/feel because you're marketing to THEIR Soulmate Clients?
Keep reading to learn more about what it takes to create an iconic personal brand that will have other people wishing *they* could mimic – and simply could never 💁‍♀️
Tip #2:

Recognize the Advantage You Have as a Personal Brand to Have an Organic Connection with Your Audience.

Now, you can already see the benefit of positioning your brand using Core Values to attract customers, and we have evidence that this strategy of brand development works.

Values-based marketing has been around for a long time, and it's only going to become more and more of a driving factor for people when they're making buying decisions.

Coke & Pepsi *both* have to spend SO MUCH MONEY 💸💸💸 in advertising and marketing strategies because they're using demographics and cultural context alone to help them continue to sell their product to new customers.

Because Pepsi isn't a person. There's no one for the consumer to connect to – unless you count Kendall Jenner 🥴
Thus, they can do all the "core values"-based marketing they want… It's always going to be a gamble for them.
But when you're building a personal brand and using core values as your anchor, it's not as important to know what your Soulmate Clients' age is or where they went to college.
Instead, you're going to attract people of all ages and levels of education (unless you're selling college prep classes to high school seniors, it's not relevant!) who are a match for your vibe and value.
I'm curious: Have you ever gotten tripped up by the traditional marketing bro's "Client Avatar" exercise before? Or worse, have you fallen into the trap of believing that you've gotta be a Big Deal™ with a super polished look for potential customers to connect with you or take you seriously?
If you've struggled with figuring out how to capture the attention of people you're excited to work with (and vice versa!) & develop a meaningful relationship with them through your content that warms them up for a sale – you're gonna want to stick around for this next part 😉
Tip #3:

Remember to Keep the PERSON in PERSONal Brand

When you're working hard to make sure people are able to see the true value in the work you're doing, it can be easy to turn into a Business Bot 🤖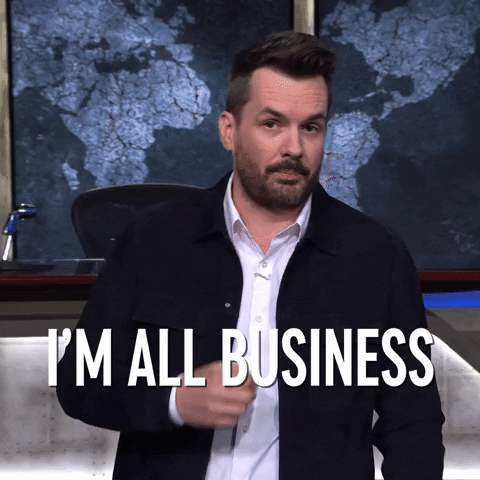 Of course, this is where we start getting into Niche Territory ⚠️ – something I can't imagine you're very interested in pursuing if you're here and this far down the post already.
When you're all business, and all you are is "the thing you do" – well, it can come off pretty disingenuous when all you talk about is copywriting or graphic design work or whatever it is you are selling right now, and suddenly you care about LGBTQIA+ issues because it's June "and everyone's doing it."
And for the people who DO connect with you when you're in Niche Territory… what do you think happens to them if/when you decide to Pivot away & do something new or different? 🙃
If you want to disrupt the feed and capture the attention of people you want to work with & who will connect with you on a deeper emotional level than just what you can do to improve their lives, your biggest priority in your personal brand is being FULLY EXPRESSED and FULLY HUMAN.
Some jumping off points for you to explore when you're figuring out how to express the more personal side of yourself to your audience:
→ POP CULTURE: Are you obsessed with a certain TV show? Do you stan a specific celebrity? Do you know every word to Hamilton & Encanto?
→ SAYINGS / -ISMS: Do you have catchphrases or common sayings in your vernacular? How would you speak IRL?
→ COMMON INTERESTS: Do you have a hobby that is outside the scope of your business/offers? What kinds of events do you look forward to?
So for example, anyone who's followed me longer than like, a week knows that…
🕵️‍♀️ I watch all the true crime docs the day they drop on Netflix/Hulu/wherever;
👅 That I'm a big fan of psychedelics and going to parties with House music; and
🩰 I'm officially a whole dance mom to a 7 year old
None of that has anything to do with being a branding, marketing, and sales expert.
But it all has *a lot* to do with who I am, the vibe you catch, and how that translates visually to my personal brand.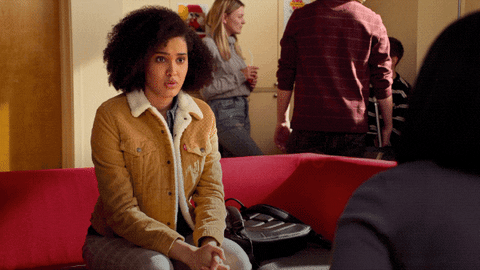 What thoughts, feelings, and/or physical sensations arise in your body when I say that the thing that separates an Iconic Personal Brand from a Basic AF Personal Brand is …being a PERSON? Do you feel ready to express yourself authentically to your social media audience?
Now that you've learned the importance of anchoring your personal brand in your core values, the advantage you have to connect as a human being to other human beings, and how to infuse more personality into your brand – it's time to grab your FREE Brand Mood Board Template, and follow my simple 4-step process for creating ✨iconic visuals✨ to match your ✨iconic personal brand✨
Tap the image below to get started, then scroll down for your instructions!
It's the moment you've been waiting for!
Create your ✨iconic personal brand✨ in just 4 steps:
STEP ONE | Brainstorm: How do you want your audience to FEEL when they see your content? What VISUAL KEYWORDS come to mind based on your core values, your hobbies & interests, and your overall vibe?
STEP TWO | Pinterest: Use the search function & use the keywords you just listed out to find inspiring or emotionally evocative imagery.
(Pro Tip: Pair your phrase with the word "aesthetic" for more beautiful / inspiring visuals for your mood board!)
STEP THREE | Colors: Use the Canva template I made for you to add in your favorite images from Pinterest. Then use the Canva color picker to help you choose specific colors for your brand.
STEP FOUR | Fonts: Browse font selections inside Canva, or use Creative Market to purchase special fonts that speak to you. You only need to pick 2-4 fonts, but this will help to bring some cohesion to your whole look/feel – whether it's IG or Pinterest or YouTube or your website or whatever.
(I love the fonts created by TanTypeCo, and many of them are actually pre-loaded into Canva Pro!)
And when you're all done, you should have something that looks like this:
Pretty cool, right?
If you're over there with googly eyes, it's not a mistake… it's because you picked up on the vibe AND you genuinely *get* the value in what I'm teaching here.
But I won't sugarcoat it for you – these tips are just scratching the surface when it comes to creating a solid, Pivot Proof brand that is not just attractive to your audience, but also primes them to buy what you're selling.
In just a couple of weeks, the summer 2k22 cohort of The Pivot Proof Brand Challenge is kicking off! Will you be joining us?
---